Welcome to Mrs. DeMari's Class Page:
Learning Strategies / English I / World History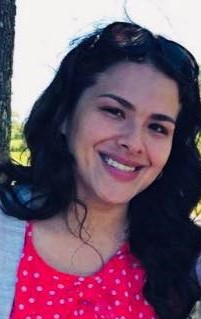 Greetings,
I'm glad you have found your way to my classroom page and I hope that you will find the answers to all of your questions. I look forward to making this a great year despite the circumstances that we are facing. If you need to reach out to me, feel free to email me using the contact form below. Let's make this virtual-learning experience the best that we possibly can! Hawks fly high! You got this!
Best Wishes,
Mrs. DeMari
Students,
Please be sure to join our Google Meet at our scheduled period through the link below for your attendance and to receive the instruction.
Also, go ahead and join Google Classroom for assignment posts.
Google Classroom Codes:
Go to: classroom.google.com
Click Join Class, enter your class code.
1st Period- ALS/Learning Strategies 4uh2mm7
2nd Period- English I zfje6qn
3rd Period- English I pxsv5wn
5th Period- World History ogizzhl
6th Period- World History ukzrizq
7th Period- Learning Strategies sko7hqh
Bell Schedule Schedule:
1st Period: 7:30 - 8:20
2nd Period: 8:25 - 9:15
ALS (Achieve 3000) 9:17 - 9:47
Break (AR) - 9:47 - 10:00
3rd Period: 10:05-10:55
Lunch 12:00-12:30
5th Period: 12:30-1:25
6th Period: 1:30-2:20
7th Period: 2:25-3:15
-Mrs.DeMari
Links:
Clever Link:

Click Here

Type in "Holly Springs High School"

Select the school in Holly Springs, MS

Click "Log in with Clever"

Use your lunch number as your username and password

Achieve 3000:
***Independent Work Assignment
Due Date/Time:
Hybrid/Virtual Independent Work assignments will be due as follows for attendance purposes:
Monday- due by Tuesday before 11:59 p.m.
Tuesday- due by Wednesday before 11:59 p.m.
Wednesday- due Thursday before 11:59 p.m.
Thursday- due Monday before 11:59 p.m.
Friday- ReadTheory quizzes & Edgenuity lessons and quizzes are due by 11:59 p.m.
HAWKS SOAR HIGH!